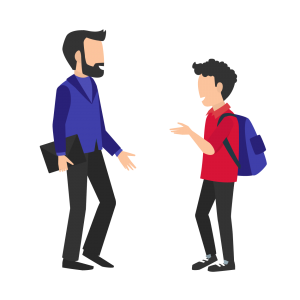 Kids often behave aggressively to one another – fighting, scuffling and arguing. This does always indicate problems that require the intervention of grownups. However there is a particular form of kids' violence – mobbing that can cause serious threats to physical and mental health. It has been proved that children involved in mobbing are at greater risk of experiencing mental health problems – anxiety, depression and addictive behaviour – they tend to have worse grades in school, a bigger likelihood of quitting school and work long-term life prospects. Moreover, the risks are bigger even for those, who do not actively participate in mobbing: in classes, where mobbing takes place worse grades are often observed and higher dissatisfaction with school among all children. Therefore it is vital that parents pay attention and recognize the signs that can indicate that your child is exposed to the threat of mobbing. In such a case, immediate intervention by grownups is required.
To help you act quickly, effectively and safely if you suspect mobbing, we advise to follow the ASAP scheme!
How can I recognize mobbing?
Mobbing is long-term abuse, hitting, humiliating or other forms of bullying of other people. It is usually done by several kids of the same age, who gang up on a weaker child:
On purpose. A chance conflict in the school corridor is not mobbing. But if someone is specially picked on because he or she is weaker or different in some other way, is waited for after school, followed on the street or laughed at in the class WhatsApp correspondence, then this is mobbing.
For a long time. One fight or one hurtful comment under an Instagram photo is not mobbing. But if someone is picked on, hurt or otherwise harmed day to day or maybe for months on end, then this is mobbing.
Unequal. If two athletic boys try to find out who is the strongest, this is not mobbing. In a fight, if someone cannot defend themselves or if it's always one and the same person being laughed at, then this is mobbing.
Mobbing can have different forms:
physical mobbing – physical suffering is inflicted or property is damaged, e.g. hitting or tearing up belongings;
verbal mobbing – the victim suffers through words; for example, he or she is insulted, humiliated or frightened;
hidden or relationship-based mobbing – the victim's relations with friends are damaged or his standing among his contemporaries; for example by gossiping about him or excluding him from the group;
cybermobbing – the victim is forced to suffer over the phone or on the internet, he is sent letter with threat or insults, mean letters or photographs are posted on the internet, etc. More information about cybermobbing can be found on Latvia's Safer Internet Centre's internet homepage: www.drossinternets.lv

How does mobbing affect victims, offenders and witnesses?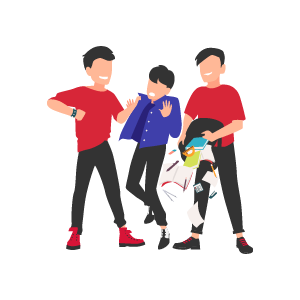 Mobbing has an equally negative effect on all those involved: victims, offenders and witnesses. If mobbing is occurring in class, then there's a bigger likelihood that all pupils will experience various problems – worse grades, mental health problems, anxiety, bad moods or depression. Moreover, if somebody is being bullied, there is always the genuine risk of injury and even suicide.
What should I do in a mobbing situation?
Mobbing or suffering from it is not natural and is definitely not a required element of human development. To ensure a child's safe development, it is important that parents regularly talk to their children and to know how their children are doing. To help you act quickly, effectively and safely if you suspect mobbing, we advise to follow the ASAP scheme: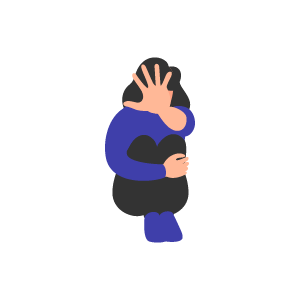 Kids can often be moody, especially as they reach adolescence – usually this is part of normal development. However, if you see that your child has become depressed or anxious, has started to isolate from family and friends, often complains about inexplicable head or tummy aches, struggles with tiredness, starts disappearing from home or avoids attending school – this can indicate serious risks. If you recognize these signs, it is definitely worth checking whether this is related to violent relations in class or abuse of your child.
Sometimes another grownup, e.g. your child's parents or teachers may report that your child has become aggressive towards others. In this case, you should assess the situation to recognize possible mobbing. Since the risks are greater for all those involved, then a child will require support regardless of his or her role in mobbing.
Talking to a child is always the best thing that you can do for his or her benefit. Tell him or her that you have noticed the changes in him or her and that you are really worried about them. Affirm that you are on his or her side and that you will seek a solution together. If your child is a victim of mobbing, tell him or her that you will do everything you can to stop it. If your child has bullied others or has been one of a group of offenders, it is important to persuade him or her that you want to understand him or her and that his or her situation will not become worse after this conversation. Likewise one should always listen to and respect the child's opinion about what he or she would like grownups to do next.
Do not take it personally if your child does not want to talk about what has happened with you. Distancing from one's parents and expressing distrust is a typical trait of adolescence – this is how your child is trying to become an adult. He or she will need your support anyway. In such cases, it's worth reassuring your child that you will always be available and will do all you can to help. You can also help your child to find another trustworthy grownup, for example, a relative, sports coach or psychologist to whom he or she can reveal problems if necessary.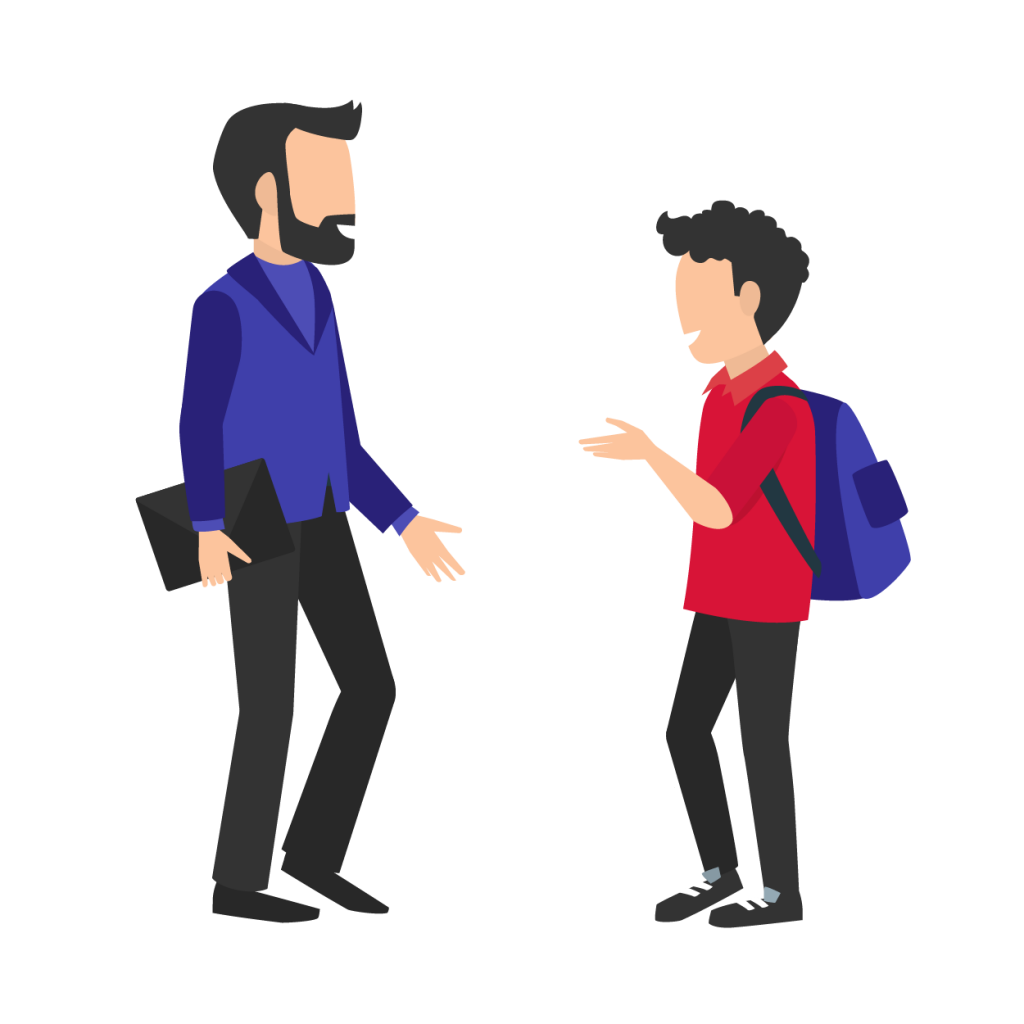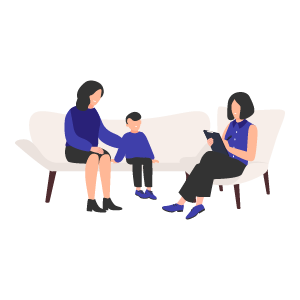 Mobbing is a problem in which not only kids are involved, but also the grownups responsible for them, the school's management, families and the general public. Therefore it is not possible to resolve the situation along – activate other grownups! Talk to a teacher first. If this problem was not noticed before now, activate a teacher to take action. Together with her, you can discuss the best plan and whether you will need to be involved. Your active involvement will not always be desirable, but you should always know what the action plan to help your child is.
Talk to the school psychologist and social worker – they may have experience of such situations. Moreover, it is their duty to help your child. If the situation does not improve – activate other resources – you can contact one of the institutions that helps schools to combat the risks of mobbing. Remember that mobbing negatively affects everyone involved including you. Sometimes the parents of mobbing victims or those involved can feel desperate, guilty or angry towards teachers and other parents. These feelings are completely normal. But it is important to keep calm and maintain a respectful attitude so that attempts to resolve children's violence do not turn into aggressive relations between grownups.
You can seek support:
When you have ensured that the mobbing has stopped, help your child to negate the risks it poses. Special additional help will not always be necessary – by stopping mobbing and receiving parental support, children's emotional well-being will often return to normal and his or her experiences will not have permanent consequences. However, if you notice changes in your child or his or her emotional state does not improve and new problems emerge, it is worth considering whether help from a specialist is required. In such cases, you can talk to the school psychologist or to a children's mental health specialist.
If your child has low self-esteem, few friends or some special traits that visibly set him or apart from his or her contemporaries – then he or she is at heightened risk of repeatedly suffering from mobbing. Consider ways in which to help reduce these risks as early as possible.
Keep in mind that the spread of mobbing in Latvia is among the fastest in the world. This means that there are countless families that have suffered a similar problem. You can help a great deal by sharing your experience and jointly helping to reduce mobbing in all of Latvia's schools.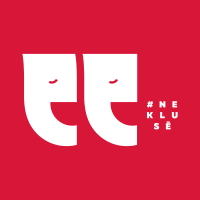 How can one start talking to a child if there are concerns about possible mobbing?
Kids can avoid talking to parents, because they are afraid of their reaction or because they don't want to upset them. Therefore it is important to keep calm and give them the confidence that they can depend on you.
Let them know you are concerned and are ready to listen.
"I can see that you are sad. I care a great deal about what's happening to you and how you feel. If you want, we can talk about it at any time."
If a child does not want to talk, then you can help to find him or her a person to trust.
"I understand that you don't want to talk about this with me. But it's very important that you have a grownup that you can talk to. If you want, we can sit down and think about who this could be."
Assure them that they can always depend on you.
"No matter what happens, I'm always here to help you. And even if you find yourself in a very unpleasant situation, together will always be able to find a solution."
How can mobbing be prevented?
The situation must be assessed
To reduce mobbing in schools, the whole school audience must be involved: school staff, parents and schoolchildren in order to:
define the school's values and activate them;
develop an action plan to resolve and prevent mobbing situations;
implement training for school staff, parents and schoolchildren – what should I do in a mobbing situation?

implement training for school staff, parents and schoolchildren about inclusion, acceptance of diversity, and mutually respectful communication;

set an example and implement the knowledge acquired during training in practice and resolve mobbing situations by studying the causes;
regularly monitoring the situation in school.
The school has the chance to introduce #Neklusē training programmes and the mobile application by contacting Marika Andžāne by e-mail at the following address:
marika@nekluse.lv